Trees — Evergreens — Cypress — Eastern White Cedar
aka: Northern White-cedar, Eastern Aborvitae
Thuja Occidentalis
Eastern White Cedar 29 March 2006

Can attain heights of 40-70 feet.
Trunk diameter from 1-3 feet.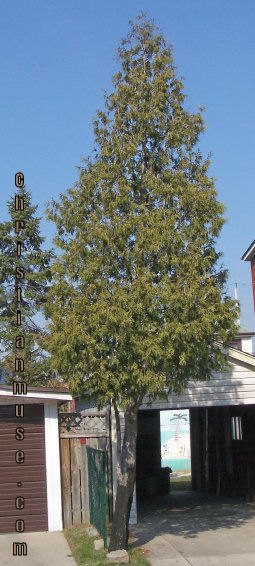 Eastern White Cedar Bark 29 March 2006

The bark is soft and shreds into strips.
Reddish tinge to purple/brown in colour.
Weathers to gray.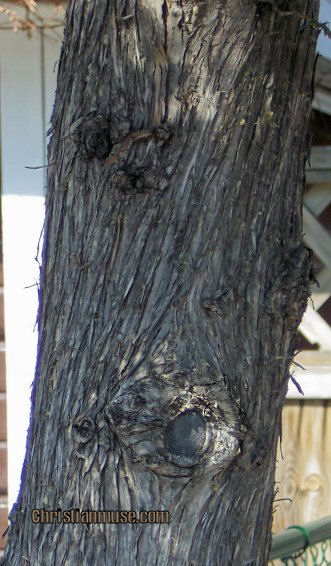 Eastern White Cedar Cones - Female20 September 2006

The leaves are tiny 1/8 - 1/4 long, scalelike.
They are set-up in four rows.
Flat spray and fanlike.
Have a pleasent aroma when crushed.

The cones are 1/4 to 1/2 inch in length.
A little longer than wide.
They mature in the first year.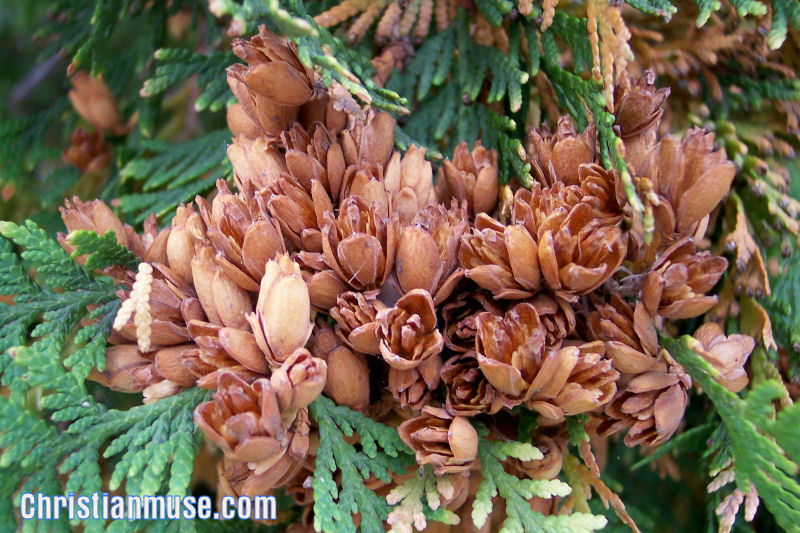 author & photographer: Joseph A Raymond
location: Hamilton, Ontario, Canada